Messages

2,820
Reaction score

5,631
I have so much to say. I don't really even know where to begin. I appreciate any and all who want to talk about him whether you love him or dislike him. I think you all know that I am a Bowie Freak and yes I call myself that as millions of Bowie fans around the world do.
I love his voice, his song writing, his saxophone playing and so much more.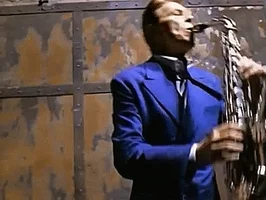 His 1980's Romantic era is my least favorite for his music. I don't even own the album Modern Love. Although he sure did look mighty fine in the 80's! I do love his album from 1980 Scary Monsters.
I am going to start off with my favorite the Berlin Era which brought us the albums Low, Heroes and Lodger. I won't go in to too much detail right now. The Thin White Duke was his darkest era and in 1976 he was close to death...living on milk, peppers and cocaine. He decided to move to Germany where he shared an apartment with Iggy Pop. He was able to kick his habit. He called Brian Eno, Robert Fripp as musicians for creating his music in Germany with Tony Visconti producing. They worked out of a studio 500 feet from the Berlin Wall and were watched by the guards who used binoculars to keep an eye on them.........well I could go on and on...here are a few of his songs from this era that I love.
I like to post live versions as much as I can but sometimes it doesn't even sound like the song.
Sound and Vision
Joe the Lion ~ This was written and recorded in the studio in less than an hour.
Look Back In Anger
I will stop for now just for now!.....I can go on about Bowie Forever and Ever!