World Cup of Soaps Moderator
Clap for Carers is to return under a new name of Clap for Heroes, the initiative's founder has said. The weekly applause for front-line NHS staff and other key workers ran for 10 weeks during the UK's first coronavirus lockdown last spring. Founder Annemarie Plas tweeted that it would return at 20:00 GMT on Thursday. Ms Plas said she hoped the initiative would "lift the spirit of all of us" including "all who are pushing through this difficult time".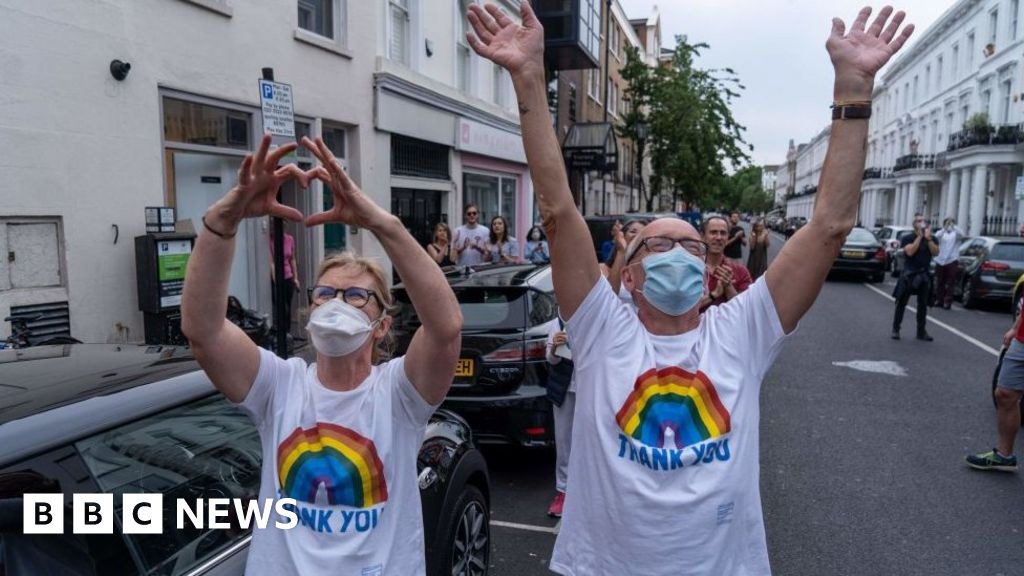 Founder Annemarie Plas says the initiative will return on Thursday under the new name of Clap for Heroes.
During the first lockdown I went out every week to clap our key workers who kept our country running however this time I will refuse to do it again.
Our government seems to think that claps are a valid substitute for paying these people what they deserve. The government have decided to reward their dedication by freezing their pay which is in effect a pay cut. This is the same government that wasted half a billion pounds on Eat Out To Help Out which increased Covid infections in clusters by 17%, the same government that is paying consultants at companies that donate money to the Conservative Party £6,000 each every day and the same government that has spent £22 billion on a test and trace system that still isn't working effectively. Meanwhile many care workers are only paid minimum wage which can be as low as £4.55 an hour.
The government uses this clapping as a way to virtue-signal about how much they love the NHS while they underfund it and treat healthcare and other keyworkers like crap. Pay them properly and fund the NHS and I'll clap for that.