Young internet users are being warned of a hideous new threat in the form of 'Momo'....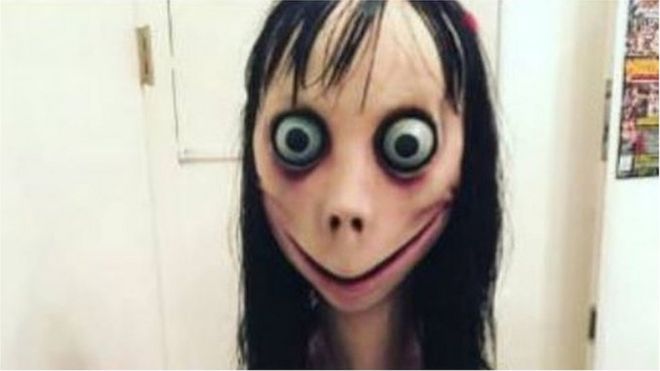 https://www.bbc.co.uk/news/uk-northern-ireland-47359623
Momo may be creepy, but police believe it is clear it is being used by hackers to harvest information.
Officers in Northern Ireland moved to reassure parents about the doll figure with bulging eyes and a creepy grin.
Momo targets young children on social media.
The doll encourages them to add a contact on messaging service WhatsApp, then hounds them with violent images and dares.
It encourages them to self-harm and the ultimate post tells them to take their own lives.
But police in Northern Ireland said that while headlines like "suicide game hits UK" might get thousands of clicks online, they "miss the bigger issue".
"Great for a short-term shock effect, but not great long-term as it somewhat misses the bigger issue," said the PSNI in Craigavon in a Facebook post.
A police officer said Momo was clearly run by hackers who are looking for information.
"Whatever or whoever is behind it, there is no disputing the content being sent is horrendous," reads the post.
"A 'curse contact' sends a number and tells you to contact them on WhatsApp.
"One video of such an interaction in America I've seen, shows an ominous-sounding voice recording being sent to a child telling them to take a knife to their own throat.
"Another threatens family if a 'challenge' is not completed. It's chilling viewing.
"There are numerous variations and of course now imitators."