And still, even though that's a good amount of money, when you think about the value of 100,000 acres of land, ranching has to be one of the lowest investment to return businesses that exist in The USA. I applaud the men and women who do it because even though the ratio of return on the massive value of that much land is relatively low, it's vital work and it puts food on our tables.
So why do it?
Some guys, like Ray, just don't know anything else. It's like they were born to do it and that is what they do.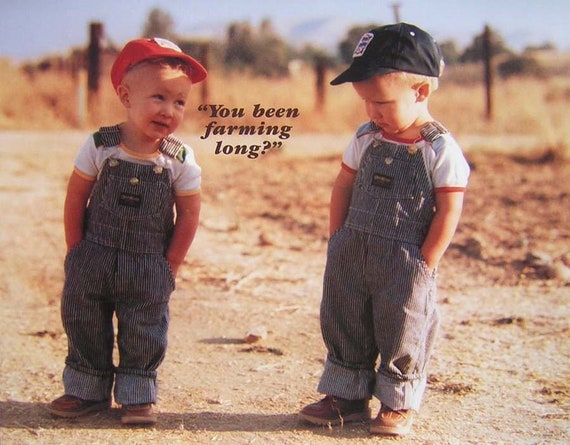 Some people do it because every other family in town is a ranching family, so it is natural.
This is "drive your tractor to school day" during spirit week. It really does happen and kids used to ask me all the time to borrow my tractors for this.
And some guys have been doing it so long, they just keep up that lifestyle.
This will be me in my old age:
Last edited: