Messages

10,325
Reaction score

12,367
Location
Medals

4
Member Since

January 25, 2011
Has it gone already? Grrr! to those pests!
Maybe you will lash-out in your lovely witch costume this year if they do that again.

She never seems to get an injury does she, considering all her mishaps. She must have some sort of survival mode because shes had many near misses
BH is a quick healer and has near limitless endurance for these actions.
This is perfect for Halloween - its ugly, messy and looks disgusting, well done BH
It's a shame she dropped it on the floor when she got distracted earlier today. She just looked at the cake on the floor with a look of disbelief and confusion.
Happy Hallowee?
Luckily we still have this one as no one has bought it. In a few days it will be ours (we employs) to devour.
NN and BH worked together on cakes today. NN on the left and BH on the right.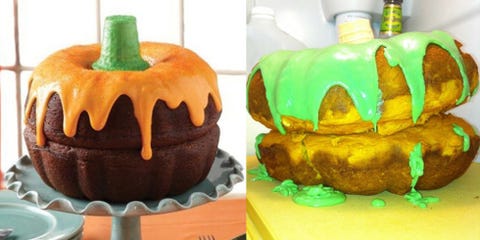 Ooo have they not invited you?

........ they might be doing
Pfft, Silly 'Lashes....
... I'm not too sure about this choice Michelle.

I mean, that crown looks very heavy, how would you be able to work in the cafe wearing that all shift? you would have a terrible headache Have you considered a witches costume? or maybe a ghost? they would be much more comfortable - I am only thinking of you and your comfort
Oh thank you 'Lashes....thank you so much. <sarcasm>
My lovely neck is strong enough for such a crown. You've seen me dance, all my muscles are in peak condition. That whole outfit would really show my entire hotness to those luck to enter the
SC Cafe
.

No witch or ghost for his hottie.
I've got us a DJ for the party and you will never guess who it is? Only our very own

Damon

- apparently he does this part time. I will be meeting him for lunch tomorrow to discuss this further
So we'll hearing Bon Jovi on Halloween, that is if he plays Bon Jovi music? Michelle assumes since he looks like Jon Bon he knows how to play some Bon Jovi hits.