Messages

1,637
Reaction score

2,252
Location
Awesome update about Margaret playing Scrabble with her grandparents!
10 out of 10 points!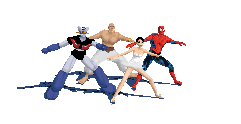 LOL ... Margaret already has dreams of becoming a full-time rancher???
Now, that says a
lot
about her relationship with her dad!


I chuckled when Margaret said: "
I'll try them again later.
"

She's not a quitter, that's for sure!

Sweet and also funny conversation between granddaughter and grandparents in the Southfork kitchen!
"I'm just not used to a greenhorn out-riding me!"
"Well, Grandpa, I'm still a novice, but next time, I'll try not to make you look bad."
"Well, that's okay. I mean, I've been out of practice, and you've practically lived on a horse these past few weeks." :cooler:
"You know, she takes after her daddy. He's always been the best horseman around here."
"See? It runs in the family."
"There's no denying you ... ... You have too much of both of your parents in you—which is a good thing."
I love that they've grown so close in such a short time!
Please update soon!