Super Moderator
Staff Member
Messages

6,938
Reaction score

9,548
Medals

12
Member Since

28th September 2008
The countdown to Patricia 1.0's exit has begun, and maybe it's because I'm eager to start with the new season but somehow I find it all a bit exhausting.
It just feels like one nervous breakdown too many.
I'm hugely fond of this particular breakdown, but it's definitely nostalgia-tinged as this is when I properly became hooked on the series first time round.
Carlyle's goons manage to locate and kidnap Patricia, and they take her into the woods to execute her Adriana "Soprano" style.
This is a very exciting sequence, but suddenly the goons turn into the incompetent Jasper & Horace from 101 Dalmatians, which gives Patricia the opportunity to escape.
Funny you mention this, because there's an almost identical sequence with another character later in Season Four with very similar results.
He tells David that he has his flat and practice in the same building.
David thinks that's convenient, and I'm sure the set designers agree with him.
Again, this convenient practice has re-emerged in Season Four with another character. Except the newer one is even more silly because numerous other main characters
also
live in the same building.
Ross Newman, who looks like a 1970s schlager singer with a sinister vocal fry.
Not like a 1970s British sitcom star?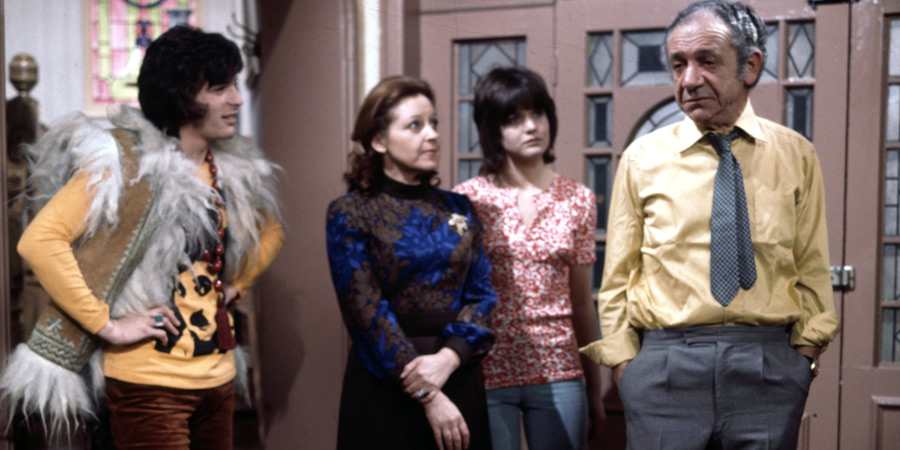 Well, it sort of is that idea, except that Ross is working for Carlyle in order to pay off his gambling debts, and that makes him kinda ordinary and a little less creepy.
It makes him Dr Ackerman.
Karen's son Alan turns out to be a mini-Wayne, an obnoxious heir to the Brandon fortune, which is why Karen contacted him in the first place.
He's sort of hanging out with Jill but also very interested in Amanda, much to Mitch's chagrin.
I've already made my feelings on Alan's unlikely ladykiller status and incessant lip smacking perfectly clear, so I won't wake that beast again.