Messages

11,738
Solutions

1
Reaction score

22,563
Awards

24
Member Since

28th September 2008
Vive Le Sport
(1969)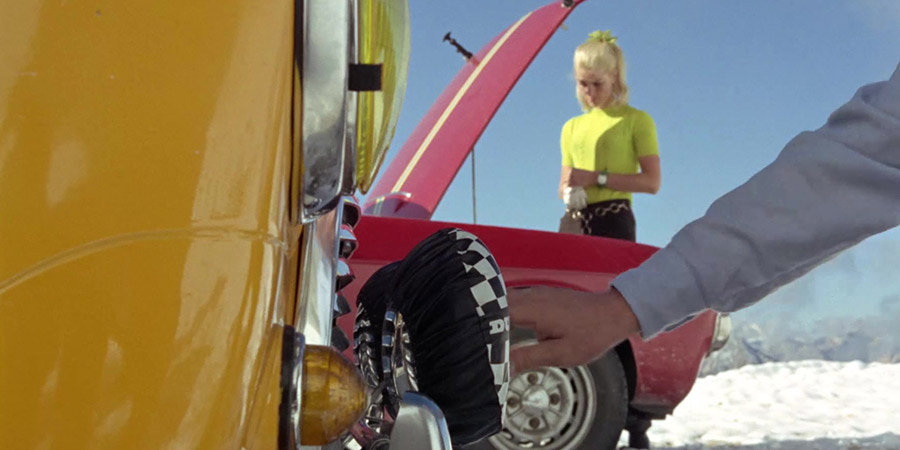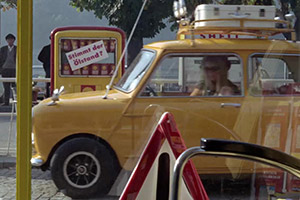 Another
of Bob Kellet's wordless short films, this one made in '69 but released at the end of 1970.
It's telling that this was made hot on the heels of
The Italian Job.
Between the success of the film and the swathe of wins at Monte Carlo, The Mini Cooper S was at the height of its powers and
the
hottest film star of the year. No wonder the little Cooper S takes centre stage here.
Unlike the other Kellet short films, this one feels decidedly Continental/European as opposed to terribly British. The two stunning girls in mini skirts who take second and third place behind the little yellow Mini both look decidedly like the archetype that springs to mind when thinking of a Scandinavian woman (even though it has no bearing at all on the plot, somehow it feels so inevitably right when the two friends strip off to cool down with a swim, showing off their perfect physiques). And there's no mistaking the gorgeous scenery as they zoom across Europe.
There's a wonderful warmth to the look of the film: Think of one of those tantalising soft-focus, soft core 1970s compilation album covers of some woman in a sheer floral dress reclining in a field of wheat, breathing in pollen from a flower erotically while she bathes in the hazy light of the sinking sun which casts a halo around her. This film feels exactly like one of those come to life: nostalgic, whimsical, gorgeous, free, innocent and sensual all at the same time. And yet completely silly with it.
In addition, the film boasts a wonderfully evocative time capsule, with a cheerful flutey soundtrack that feels very much in touch with the Mini's Swinging Sixties Carnaby Street roots.
As someone who loves cars from the Sixties and Seventies, this film was a treat, being a showcase for pristine examples of the likes of Lancia and Peugeot in addition to the Cooper S.
The film makes perfect sense with hindsight: I've now read that the short was sponsored by Dunlop and shot to showcase their new tyres (Liane Engeman - the young woman driving the car- is actually a professional race car driver and it shows in the way she throws the little Mini round confidently in some very risky territory, all filmed with exciting subjectivity). However, even watching without knowing the film's origins, I simply found it a wonderfully jaunty and fun little outing in its own right. And with a running time of under half an hour, it would have been rude to not watch it.​